| | |
| --- | --- |
| | |
| | |

While recording the CD "All Night All Day", Mike got to work with a first rate group of musicians:

Mike Daily, Steel Guitar

Mike Daily plays steel for George Strait's Ace In The Hole Band, and is considered one of the top Steel Guitar players in the country. Mike met him in the early 90s while playing the Texas dancehall circuit, and was very fortunate to have Mr. Daily play on the "All Night All Day" album. He brings a great country sound to 6 tracks including "Let Me Love You Out Of Leavin'", "Happy Anniversary", and "The Loneliest Goodbye".

Chris Gage, Piano

Chris Gage is a legendary Texas piano player and all-around great musician, having recorded with The Flatlanders, Jimmie Dale Gilmore, and John Arthur Martinez, among others. Like Mike Daily, Mike met him in the early 90s when Chris filled in on a couple of gigs with Mike's band. Chris showcases his considerable piano skills on 8 "All Night All Day" tracks, and also engineered the album at his recording facility, Moonhouse Studio.

Elizabeth McQueen, Backing Vocals

An Austin recording artist with talent to spare, Elizabeth McQueen is currently a member of Texas swing legends Asleep At The Wheel. She also released a critically-acclaimed CD "The Fresh Up Club" in 2003. Her vocal style has been described as Patsy Cline meets Dinah Washington, and she is regarded as one of the best young female vocalists in Texas. On "All Night All Day", she sings on 7 tracks, adding a nice female voice to the mix.

Alex Ramirez, Trumpet

Alex Ramirez is the leader of Mariachi Relampago, Texas' premier Mariachi band, and has played with the group since 1991. He lends his Mariachi-style trumpet playing to the "All Night All Day" opening track, "Senorita", providing the song with an authentic Tex-Mex flavor. His band Mariachi Relampago recently appeared in the major television mini-series Texas Justice, which starred Peter Strauss and Heather Locklear.

John Godman, Drums

Well-known as the "Loudest Drummer in Tampa FL", John Godman has performed with Mike in a number of different groups over the past 20 years. He brings a strong rock backbeat to "All Night All Day". A versatile musician, John also plays bass, keyboards, guitar, and oboe.

Fletch Godman, Harmonica

John's kid brother, Fletch blows a pretty decent blues harp... for a young drunken kid anyway. He plays on 3 tracks including a solo at the beginning of the title track "All Night All Day".

Mike Clifford, Guitars, Bass, and Organ

Hey Mike had to do something besides just pretending to sing! He handled all of the guitar and bass chores on the new CD, including Slide Guitar on the song "All Night All Day". Mike also added organ to a couple of tracks.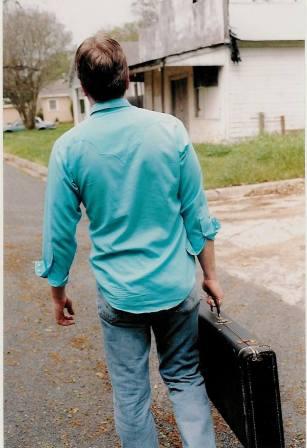 o ma
Did You Know?
Mike Daily has been playing steel guitar for George Strait's band since George started in the late 70s, and has appeared on several of his albums to line up vertically.
lick on it, select each of the text overlay boxes, and

FunnFact
Chris Gage was the piano player on the musical variety show "Hee-Haw" with Roy Clark, during the early 1980s.es Edit - Copy and Edit - Paste.
FunnFact
Mike met Elizabeth McQueen when her band was playing at a New Years Gig in Austin, TX. She didn't know the lyrics to Prince's "Kiss", which was requested, so Mike volunteered to yell the lyrics in her ear while she sang the song.s plicate, click in the Edit - Copy and Edit - Paste.