Band Bio page

Texas Aces (formerly "The Mike Clifford Band") performs all over the great state of Texas, playing a unique blend of Modern Country, Classic Country, Texas Country, Classic Rock, and their own original material. Texas Aces is fronted by 4-Time Texas Music Award Nominee Mike Clifford, and features an experienced lineup of stellar and incredibly versatile musicians. Mike Clifford and the core rhythm section of the group have been performing together for over a decade.... "Longer than the Beatles", as one fan recently put it.

To book Texas Aces for your event or venue, please click here for booking contact info.

Mike Clifford: Vocals, Guitar, Harmonica

Hometown: Great Falls, VA

Years With The Texas Aces Lineup: 10

Quick Bio: Mike moved to Texas in 1991 to play country music, and has been doing that ever since. He has fronted a number of rock and country original and cover music bands since the early 1980, and holds an engineering degree from West Virginia University.

Earl Adams: Bass Guitar, Vocals

Hometown: Lompoc, CA

Years With The Texas Aces Lineup: 10

Quick Bio: Grew up in California and moved to Austin in 2003 to get involved in the Texas music scene. In addition to a heavy background in country and rock, Earl is a blues aficionado who can not only sing and play bass, but also wail a mean blues harp... he did exactly that on Mike Clifford's 2 most recent original CDs.

Price Porter: Steel Guitar, Electric Guitar, Vocals

Hometown: Marble Falls, TX

Years With The Texas Aces Lineup: 3

Quick Bio: A Texas Hill Country mainstay, Price Porter has performed with numerous Texas musicians including Gary P. Nunn, Mike Blakely and Pauline Reese, and has even appeared onstage at Willie Nelson's annual picnic.

Howard Kalish: Fiddle, Vocals

Hometown: Brooklyn, NY

Years With The Texas Aces Lineup: 5

Quick Bio: Recently inducted into the Texas Swing Music Hall of Fame, Howard Kalish has performed with a virtual who's who of legendary Texas singer/songwriters, including Hank Thompson, Don Walser, the Derailers, Johnny Bush, and Cornell Hurd.

Art "Head" Orona Drums, Percussion

Hometown: Colorado City, TX

Years With The Texas Aces Lineup: 8

Quick Bio: Art came loping off the West Texas plains on a beat-up mule, hauling only a snare drum and hi-hat, in 1887. Since then, he's gone on to play in virtually every band in Texas.
ea, click othem. You m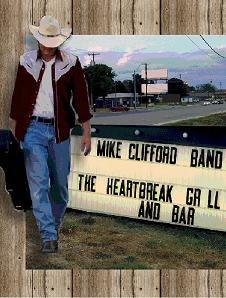 ay resize t
he graphic as necessary
Something interesting will soon be written in this space here
.