| | |
| --- | --- |
| | |
| | |

| | |
| --- | --- |
| | |
| | |

I spent a couple years in the early 90s paying my dues singing in a Texas Country-Western Cover Band. These shots were taken at a Lockhart, TX Honky-Tonk, about 45 minutes south of Austin

My favorite thing about this photo is the tinsel background they had at this San Antonio club. You just know you're playin' a high-class joint when there's tinsel hanging off the back of the stage. I kept waiting for go-go girls to pop out, but they never did.

We played Luling Watermelon Thump Festival in front of 10,000 people in 1993. I caught some flack for the "Cowboy Boots/Hat With Tie-Die Shirt and Long Shorts" look... but hey when it's 95 degrees at night, you gotta stay cool somehow. The shot at right is of a girl being tossed into the air in front of me, during a jitterbug (Hank Jr.'s "Born to Boogie" if I'm not mistaken). We had that place a jumpin'.

Bad Dwight Yoakum Impersonation, Round Rock SPJST Hall, 1994. Note the ceiling about to cave in.
are not going to replace the above graphic, do not delete it! The blank graphic is necessary to maintain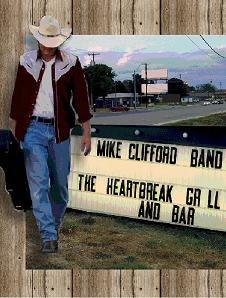 the table width. Instead, click on it, select each of the text over

lay box



FunnFact
To duplicate Mike's early-90s country band was called "The Rowdy Cowboys"lick ste.
, an
Do you know?
The Rowdy Cowboys got to open up for Lee Roy Parnell at the 1993 Luling Watermelon Thump

to line uvertically.