| | |
| --- | --- |
| | |
| | |

| | |
| --- | --- |
| | |
| | |

My neighbor has 4 dogs that he keeps in his back yard. One of them lives on the roof of a junked Chevy and barks constantly. I call him "Barky". Because he barks All Night and All Day long, I decided to make him the official dog of the All Night All Day CD. Click here to listen to a sound clip of Barky.

| | |
| --- | --- |
| This is the house where I live in rural Texas. I really should fix the door, but now that winter's over with, there's probably no need. I may be getting a bigger place anyway, once the new album starts selling. | I write most of my best songs sittin' on this woodpile |

I've been thinking about fixing my mailbox, but I'd really like to see if it can make it through another year. Personally I believe mailboxes are overrated... mostly what shows up there is just bills and junk mail anyway, so why even bother?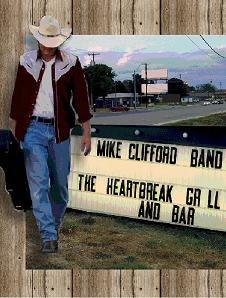 do not delete it! The blank graphic is necessary to m
Did You Know?
Barky holds the Guinness World record for most barks in a single day (97,423) and a single week (662,476) f information or to lly.